Bahamas Eco Tourism and Bahama Eco Tours
Please select from the following Bahamas Eco Tourism activities: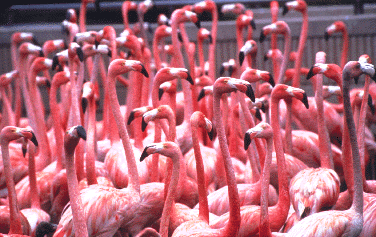 Fun and Unspoiled beauty awaits you in The Bahamas with Eco Tours and Adventures
Glossary of Bahamas Activities - What there is to do, general descriptions of activities in the Bahamas

Freeport/Lucaya, Grand Bahama Island




Garden of the Groves is Grand Bahama's premier nature experience! Explore winding trails through lush vegetation, cascading waterfalls and sparkling fountains.
Visit the picturesque chapel, which has been consecrated and is a favourite place for weddings, prayer and meditation.
Explore the Garden Shops, discover the sacred beauty of the Labyrinth, enjoy lunch or dinner at the Garden Café and Bar, or children can play at the newly expanded playground.



Grand Bahama Nature Tours - We are Freeport Bahama's most experienced kayak and Eco-tour operator. There are many tours to choose from including our Jeep Safari tour, Birding tour, Biking, sightseeing, shopping and beaching tour, Peterson Cay snorkeling trip, or our ATV off-road Tropical Garden and Beach Break. Our trip to Gold Rock Creek is on of the options in our Jeep Safari tour which includes a guided nature walk through the Lucayan National Park and Caves, bird watching, light picnic and time for swimming on a beautiful beach.


Can't find what you are looking for? Contact Bahamas Vacation Guide info

Back to Bahamas Vacation Guide Welcome Page